Aeroplane flyby - 13 September 2006
This video was created when I was in observatory in Kysucke Nove Mestor for capturing some occultations last year.

I and my friend M. Urbaník had decided to visit the observatory and observed output of Pleiades from behind the Moon. In gap between observing we was taking the Moon a we had caught aeroplane flyby front the moon circle. I want to thank to director of observatory RNDr. J. Masiar for his kindly access to amateur astronomy and to us.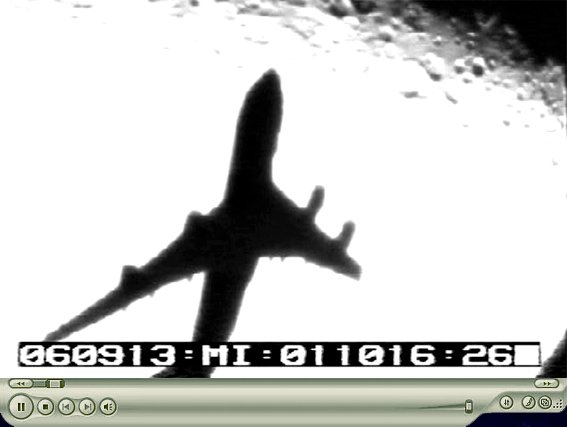 Clink on this image to show video. (3,67MB)