Globular cluster M4 - 14 March 2007
There are many interests crowded in constellation Scorpius and its surroundings. One of them is globular cluster M4.

I finished my night taking photos by set of shots of this globular cluster. It is one of the most conspicuous object in its category. It is not so concetrated like other globular clusters.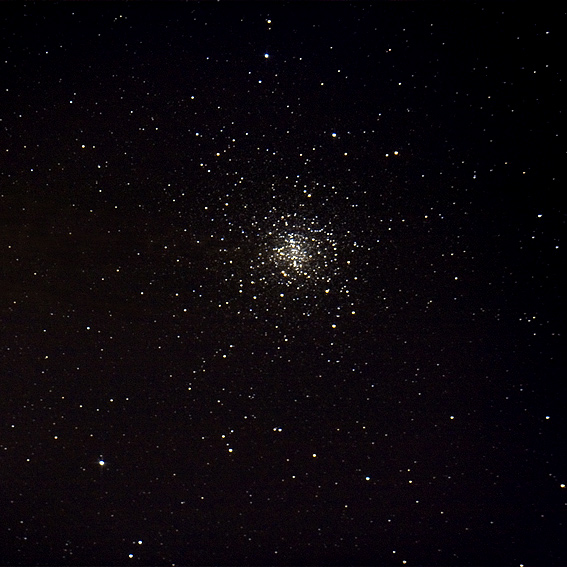 Technical information:
Optics:
Newton 170/1150
Focal:
1150
Aperature:
6,7
Exposure:
8 x 2 minutes
Date and time:
14 March 2007 from 03.40 UTC
Location:
Central Europe, Slovakia, Čadca, village Zákopčie
Atmosphere:
clear sky
Pointation:
autopointation with Orestegor 300/4 + 2x teleconvertor Revue (2x)
Logitech Pro 4000
Mount:
home made
Software:
Registax 4.0 + Photoshop
ISO/ASA:
800
Camera:
Canon 350D