Program MeteorExplorer - 6 November 2016
My son prepared a program for me (due to video meteor project) for sorting, previewing and deleting files recorded by UFO Capture. This application shortened time for erasing incorrect records.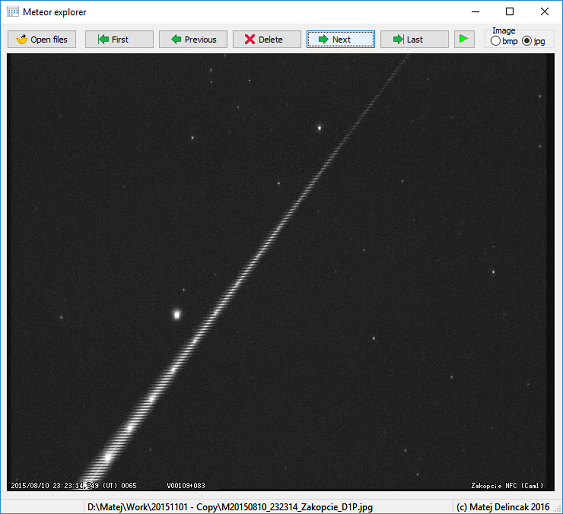 You can download the program here. There is an user guide (in two languages - SK, EN) in the package as well. If you find a bug or you have an idea how to improve the program, please, send me an e-mail.