Infralateral arc - 14 July 2009
Today there was an unordinary sun halo in the sky. The sky had perfect clouds for this sort of phenomena. First I saw only circumscribed halo but later I noticed a small part of another one - the bigger brother arc.

You can see that above the roof in the right-hand bottom corner. Unfortunately, it was very faint and tiny part of infralateral arc. I managed to take only a few pictures and the show was over.
Bellow you can see the whole scenery taken with fisheye lens.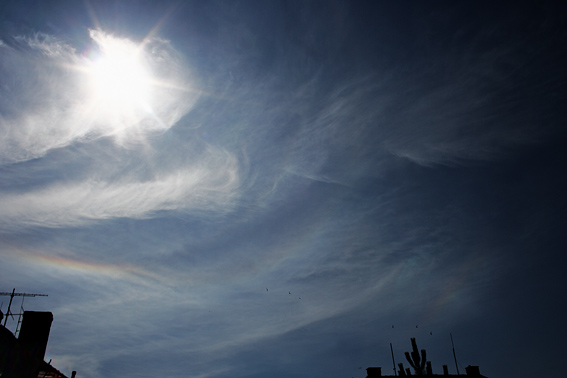 Technical information:
Optics:
Canon EFS 18-55
Focal:
18
Aperature:
18
Exposure:
1/500s
Date and time:
14 July 2009 at 7:54 UTC
Location:
Central Europe, Slovakia, Čadca
ISO/ASA:
100
Camera:
Canon 350D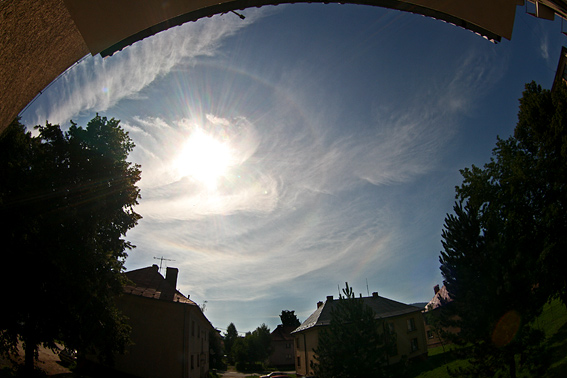 Technical information:
Optics:
Peleng 8A/3,5
Focal:
8mm
Aperature:
16
Exposure:
1/160s
Date and time:
14 July 2009 at 7:53 UTC
Location:
Central Europe, Slovakia, Cadca
ISO/ASA:
100
Camera:
Canon 350D