Crescent nebula (NGC 6888) - 26 May 2009
Middle of the year is coming and constellation Cygnus is getting higher and higher. There is several interesting nebulas in this constellation and Crescent nebula belongs among them.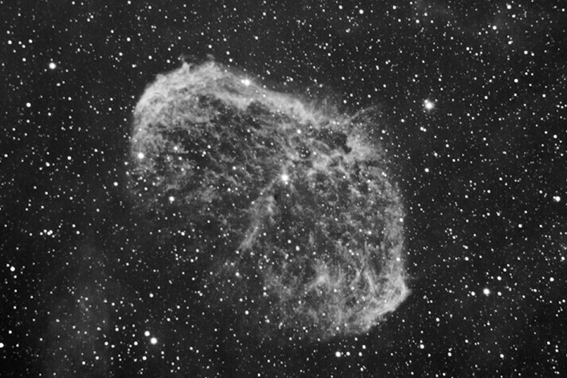 Technical information:
Optics:
Newton 610/3000 + Baader H-alfa filter
Focal:
3000mm
Aperature:
5
Exposure:
5x10 min
Date and time:
26 May 2009 from 0:49 UTC
Location:
Central Europe, Slovakia, Oravska Lesna
Atmosphere:
clear sky
Software:
DeepSkyStacker
Contents:
The picture was created at private observatory of Mr. M Murin.