Comet C/2007 F1 Loneos - 17 October 2007
Next attempt. The tail is visible in the photo.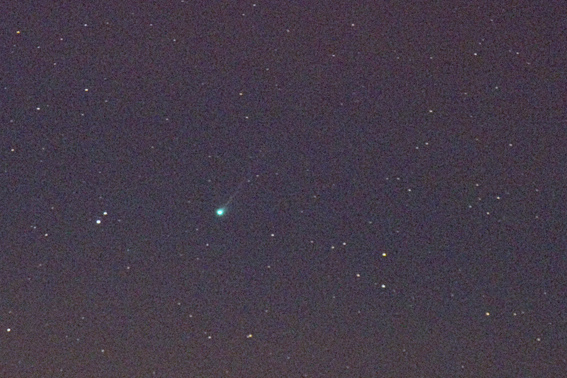 Technical information:
Optics:
Canon 70-200 F4 L USM
Focal:
200mm
Aperature:
5,0
Exposure:
3x90s + 1x60s
Date and time:
17 October 2007 at 17:23 UTC
Location:
Central Europe, Slovakia, Čadca, hill Briava
Atmosphere:
slight fog on the west
Pointation:
manual
Mount:
Astro-3 + EQ-2M motor drive system
Software:
Photoshop
ISO/ASA:
1600
Camera:
Canon 350D
And the same in black and white inverted version.